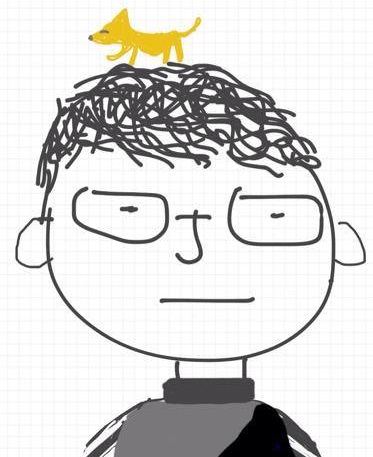 I am Chi-Ju, a huge fan of autonomous robots from Taiwan. Love to take on any challenge and explore more about our new tech world!
Work Experience
Software Engineer at Zoox [Jun 2020 - Present]
Software Engineer at Orbbec 3D Technology [Jun 2019 - Aug 2019]
Designed and implemented an extrinsic calibration algorithm for little-overlapping dual-camera systems
Developed and maintained Orbbec ROS package
Firmware Engineer at Actions Microelectronics [Dec 2017 - March 2018]
Devoloped wifi display functions of EZCast.
Software Engineer at DMP Electronics [Oct 2014 - Aug 2014]
86Duino Motion Editor: Developed a frame-based motion editor for multi-functional robots.

Supported various input devices, such as the keyboard, WiFi, Ethernet, Bluetooth, and PS2 joystick, for controlling robots.
Integrated inertial measurement units (IMU) that can help robots resist shocks and vibrations
Implemented approaches to generate cubic splines for smoothing the trajectory of servo motors
Designed and implemented the two-layer motion blending feature for creating more flexible motions
Implemented templates to automatically generate firmware that replaces manual coding work
Integrated firmware with Scratch 2.0 that users can program their robots with graphical blocks
Applied to two 3D-printable robots, including a hexapod, 86Hexapod, and a biped robot

86Duino SDK

Linux SDK: allow users to manipulate 86Duino I/Os in Linux environment
libMRAA Porting: allow users to manipulate I/Os with C/C++, Java, Python or JavaScript
AIServo86: a library of controlling smart actuators such as Dynamixel servos

Robots

Designed and implemented firmware of 3D-printable robots including a hexapod and a humanoid robot
Built internal packages to integrate ROS with the 86Duino ecosystem
Education
University of Colorado Boulder
Master in Computer Science, GPA 4.00/4.00 [2018 - 2020]

Human Interruption Detection in HRC

Developed an approach to allow robots to detect users' intention to interrupt a robot mid-execution based on visual and audio signals. The goal is to improve interactivity in Human-Robot Collaboration tasks.

Implemented Dynamic Safety Margin controller on Sawyer based on MoveIt! and KDL
Developed a system to detect the beginning of interruptions using OpenFace

1/10-scale Mini Race Car

Designed and developed an autonomous system integrating Rock64, RealSense D435i, and Pololu controller.

Implemented a remote control and debugging package to speed up development
Implemented a state machine using depth data to achieve the fastest record in class to complete a route
Integrated ORB Slam with RealSense to create sparse map while moving

HIRO-group Research Assistant

Developed infrastructures including motion control interfaces, sensor integration, and simulation
National Chiao Tung University
Master in Computer Science, GPA 4.00/4.00 [2013 - 2014]

Publication

Chi-Ju Wu, and Wen-Hsiang Tsai, "Construction and Applications of Message-rich Videos for Pervasive Communication," Proceedings of 2014 Conference on Computer Vision, Graphics and Image Processing, Pintung, Taiwan, Aug. 2014.

Proposed and implemented an approach to embed and extract hidden messages in videos. It can extract messages via capturing videos directly from monitors with 98.8% correctness

Bachelor in Computer Science, GPA 3.75/4.00 [2009 - 2013]

Activities

Cheerleader: First Prize in University Cheerleading Championship (Division 2), Taiwan, 2011.
Go: The fourth in National University Go Competition (Division 2d), Taiwan, 2010.
Selected Projects
More about me
I am also a Go player, game player, and I like sports such as basketball, bicycle.
In Taiwan, I am a 5-Dan Go player.
Got the 1st of University Cheerleading Championship Division 2 in Taiwan, 2011.